Residential Professional Locksmith Phoenix, AZ - Amber Locksmith Store
Amber Locksmith Store is also a full-service residential locksmith service, specializing in common security issues in apartments, condos, and homes. At Amber Locksmith Store, we realize that your home is your sanctuary from the worldly security threats. Your valuable items are stored at your residence so, we make your safety as well as that of those you care for most, our top priority whenever you turn to us for your residential locksmith needs.
Our skilled locksmiths are proficient in different aspects of home security, including but not limited to tasks like changing locks, repairing locks, changing deadbolts, replacing cylinders, eviction service and much more. We can reset the tumblers in your home lock so that previous tenants will no longer have access, and even establish a master key for locks on your premises. We also provide assistance if you need to re-access your home in case of a broken lock so that you can get back inside quickly and without damaging the door.
We are known for the following:
Emergency residential lockout service – Losing or misplacing keys is a big inconvenience, especially, if you lose them at odd-hours. Our 24/7 emergency locksmith service is built specifically to address these needs.
Key duplication or spare keys – If you need spare keys for all the members of the family or want to duplicate keys for any other reason, you can contact our team.
Lock repairs –Your current locks might need to be changed or repaired due to constant wear and tear. Replacing or repairing locks is often a special task and our technicians are specifically trained for such tasks.
Advanced locking techniques – Advanced locks can make your homes more secure. We have qualified technicians who are always developing new technology to make your homes safer.
Residential locksmith service highlights:3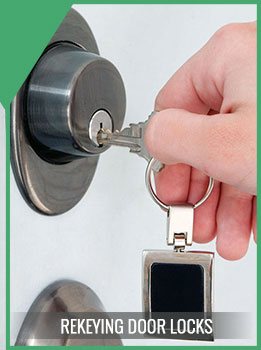 24/7 residential locksmith
Presence across entire Phoenix, AZ
Provide maintenance of existing locks
Installation of new locks
Broken key extraction
Rekeying door locks
Master key system design
Eviction services
Peep hole installation
Consulting services to make your homes more secure
Garage door installation
As a homeowner, changing locks is necessary from time to time. Your locks can be outdated or may need maintenance so that you can be sure about your security. Key making and lock replacement can be done in no time and our experts will provide you the right guidance where needed. Your house will be more secure and you can count on us to provide you periodic maintenance and change locks where necessary.
It is important to make sure that while your locks are being repaired or changed your locksmith doesn't end up damaging them. We employ methods that not only keep your locks intact but also do the work quickly. You will gain access to your home in no time and we will turn your anxiety into a feeling of relief. Our professional locksmiths will at first assess the situation and then execute the task so that any possibility of damage is reduced and almost brought down to zero.
Each member of our team is a professional with vast experience of providing locksmith services in Phoenix, AZ area. Whenever we dispatch a crew, you can expect them to carry their duties professionally and adhere fully to a stringent code of ethics and conduct that governs their work. You can entrust them with your locks because they are always careful and professional when discharging their duties. Amber Locksmith Store can help you discover the full range of high-security lock systems that meet the standards of the trade as well as those that match your individual needs.
Talk to our friendly representatives today @ 480-612-9211 about securing the peace of mind you deserve.