About Amber Locksmith Store - 24/7 Emergency Locksmith Phoenix, AZ
Amber Locksmith Store is a well-established locksmith service provider in Phoenix, AZ with an unmatched reputation for offering 24-hour emergency locksmith service to our clients. Amber Locksmith Store owes its success to a team of skilled technicians and security professionals who leverage the best tools and practices to solve common locksmith issues as well as all perplexing locksmith problems.
Amber Locksmith Store's locksmith technicians are expertly trained to perform any job. Whether you need a quick lockout service or assistance in replacing locks after a tenant eviction, you can rely on them to get the job done just as you desire. Quality is a driving force and armed with the right tools of trade, you can be rest assured our skilled technicians will resolve your issues promptly.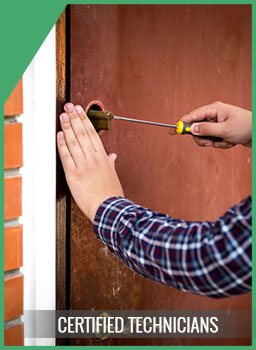 Each member of our team is required to adhere to the company's Code of Ethics which sets out how technicians should execute their duties and governs the trade for locksmith companies. All members are expected to ensure the security of clients by acting discreetly and honestly. From simple lock installation to creating new car keys, or the development of even more complex keys like transponder car keys, all our technicians are required to act professionally in every aspect of the trade.
The technicians at Amber Locksmith Store are equally required to meet the diverse needs of clients as well as uphold confidentiality when handling client and industry information. When discharging their duties, our members of staff are also required to utilize their knowledge and skills and act in full compliance with industry standards and other regulations governing the conduct of tradesmen. We also ask our technicians to carry their ID cards and show it as proof of competence before they undertake any job.
Additionally, our professional locksmiths hold nationally recognized trade certifications and have passed rigorous training and evaluations to reach where they are today. This high standard of training and evaluation ensures only the best technicians join our team. Whenever you call us, you can have the confidence that our technicians can make recommendations on a range of locksmith issues such as key making and key duplication and provide solutions that match your needs. From changing locks to installing advanced high-security locks, our crew is ready to defend our reputation as the best in the industry.
Customer satisfaction is non-negotiable. We put it ahead of everything else that we do at Amber Locksmith Store. Since we always endeavor to do things right the first time, you can hire us with confidence. The technicians we dispatch to your home or premise will resolve your issues swiftly and professionally.
So, don't look elsewhere when you need a professional locksmith service, Amber Locksmith Store is here to serve you. Call now @ 480-612-9211